12/06/2018
Íslenskar lausnir í nýtingu jarðvarma
Þau tóku þátt í pallborði á málstofu sem hafði yfirskriftina Icelandic Solutions and multipurpose utilization of geothermal energy.
Á öllum þremur málstofum ráðstefnunnar sögðu sérfræðingar frá lausnum Íslands á orkumörkuðum í Evrópu og árangursríkum alþjóðlegum jarðhitarannsóknarverkefnum um allan heim.
Ráðstefnan var haldin í sendiráði Norðurlandanna í Berlín en hana sóttu um eitt hundrað manns. Ráðstefnan er hluti af hátíðarhöldum vegna hundrað ára fullveldisafmælis Íslands.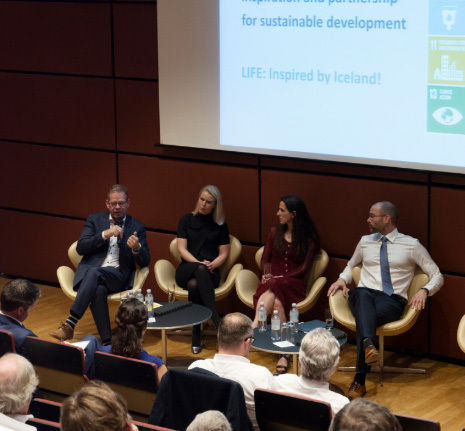 Radstefna