23/10/2019
Verkís með erindi á SDEC 2019
Þorleikur Jóhannesson, vélaverkfræðingur á Orkusviði Verkís, flytur erindið Development of geothermal district heating in Iceland and lessons learnt for other countries.
Þar mun hann fjalla um uppbyggingu hitaveitu á Íslandi, með áherslu á Reykjavík og Vestmannaeyjar og erlendis, með áherslu á Kína. Þá mun hann segja frá því hvernig hefur verið hægt að miðla þekkingunni og reynslunni til annarra landa.
Þorleikur flytur erindi sitt á málstofunni Moving towards a low carbon society – Sustainable solutions, proposals and best practice á fimmtudag kl. 10.30.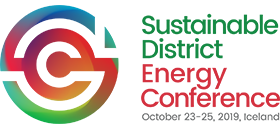 01-sdec-logo-png-color_use