09/06/2022
Verkís fékk heimsókn frá Gryfino í Póllandi
Í síðustu viku fékk Verkís heimsókn frá hópi pólskra starfsmanna sveitarfélagsins Gryfino í Póllandi. Tilefnið var vinnustofa sem er hluti af samstarfsverkefni Verkís og bæjarfélagsins.
Verkefnið snýst um innleiðingu á hugmyndafræði blágrænna ofanvatnslausna í Gryfino til að gera bæinn betur í stakk búinn til að takast á við neikvæð áhrif loftlagsbreytinga, auka vitund almennings á málefninu og draga úr losun gróðurhúsalofttegunda.
Verkefnið ber nafnið "Adaptation to Climate Change through the development of Green and Blue infrastructure in Gryfino" og er styrkt af EEA og Norway Grants undir verkefninu "Environment, Energy and Climate Change".
Adaptation to climate change through the development of green and blue infrastructure in Gryfino | Fundusze Norweskie (klimatgryfino.pl))
Gryfino er um 30,000 manna sveitarfélag í norðurhluta Póllands, meðfram ánni Odra nálægt þýsku landamærunum. Eins og annars staðar í heiminum þá eru loftslagsbreytingar líklegar til að breyta veðurfari með auknum flóðum, lengri þurrkatímabilum og breytingum á líffræðilegum fjölbreytileika svæðisins. Sveitarfélagið hefur hug á að styrkja græna innviði bæjarins sem mótvægi við þessar sveiflur með fjárfestingu í áningarstöðum, gróðursetningu, flóðavörnum og blágrænum ofanvatnslausnum innan þéttbýlisins ásamt fræðsluefni til íbúanna.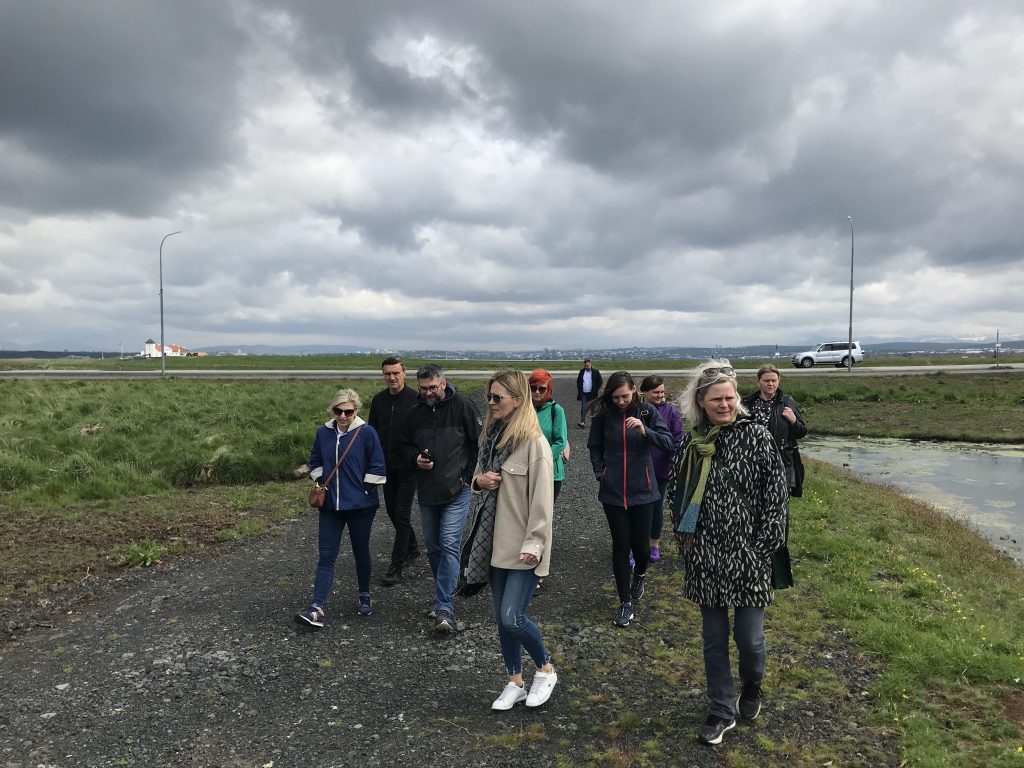 Hlutverk Verkís er að miðla þekkingu á sviði blágrænna ofanvatnslausna og landslagsarkitektúr í vinnustofum og vettvangsferðum bæði hér á landi og í Póllandi ásamt því að útbúa fræðsluefni fyrir bæinn. Einnig veitir Verkís faglega ráðgjöf á þeirri innviðauppbyggingu sem á sér stað í bænum í tengslum við verkefnið.
Vinnustofan í síðustu viku var önnur af fjórum. Sú fyrsta fór fram þegar ráðgjafar Verkís heimsóttu Gryfino í mars og fer sú þriðja fram í haust, einnig í Póllandi. Þáttur í vinnustofunni var vettvangsferð á staði þar sem Verkís hefur unnið að blágrænum ofanvatnslausnum, til að mynda við uppbyggingu miðsvæðis Álftaness og í Týsgötu (Óðinstorg).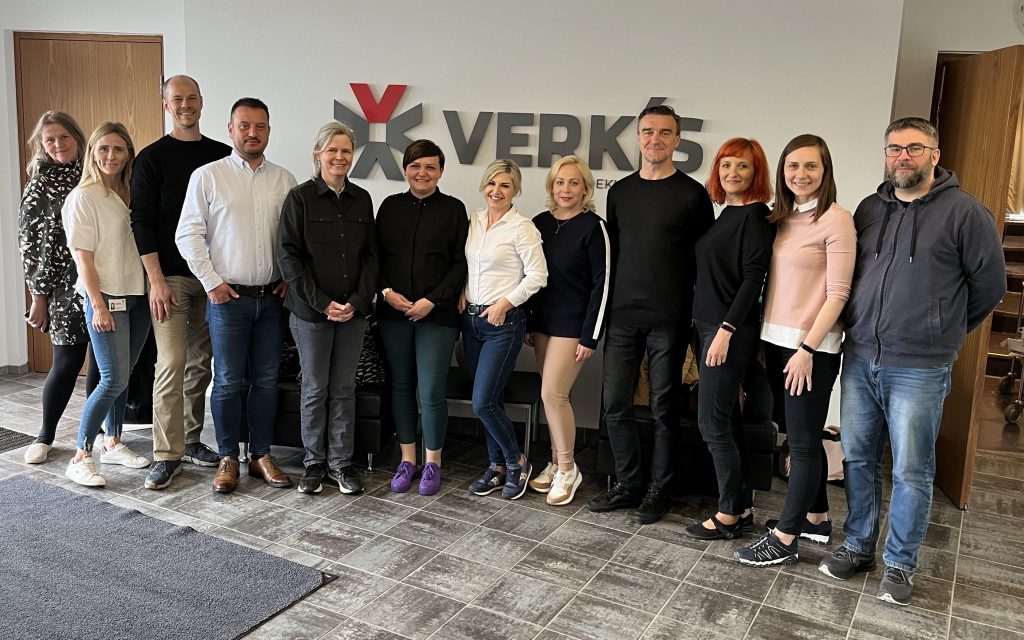 Á efstu myndinni má sjá hluta hópsins á Austurvelli. Lengst til vinstri er Sunna Ósk Kristinsdóttir, byggingarverkfræðingur og lengst til hægri er Áslaug Katrín Aðalsteinsdóttir, landslagsarkitekt. Sigurður Grétar Sigmarsson, vatnsauðlindaverkfræðingur tók myndina.
Second workshop in Iceland | Fundusze Norweskie (klimatgryfino.pl)

Endurgerð Óðinstorgs I Skipulagsmál I Samgöngur og skipulag I Verkefni I www.verkis.is
Verkís kemur að gerð deiliskipulags á Álftanesi | Fréttir | www.verkis.is
Heimsmarkmið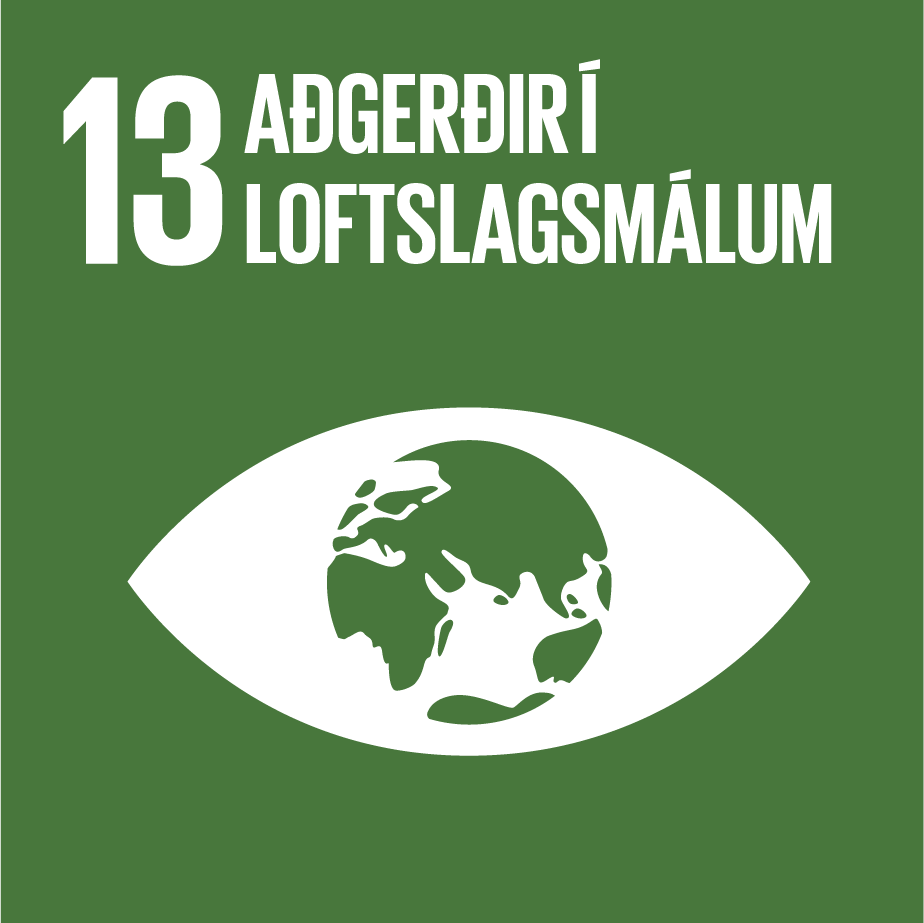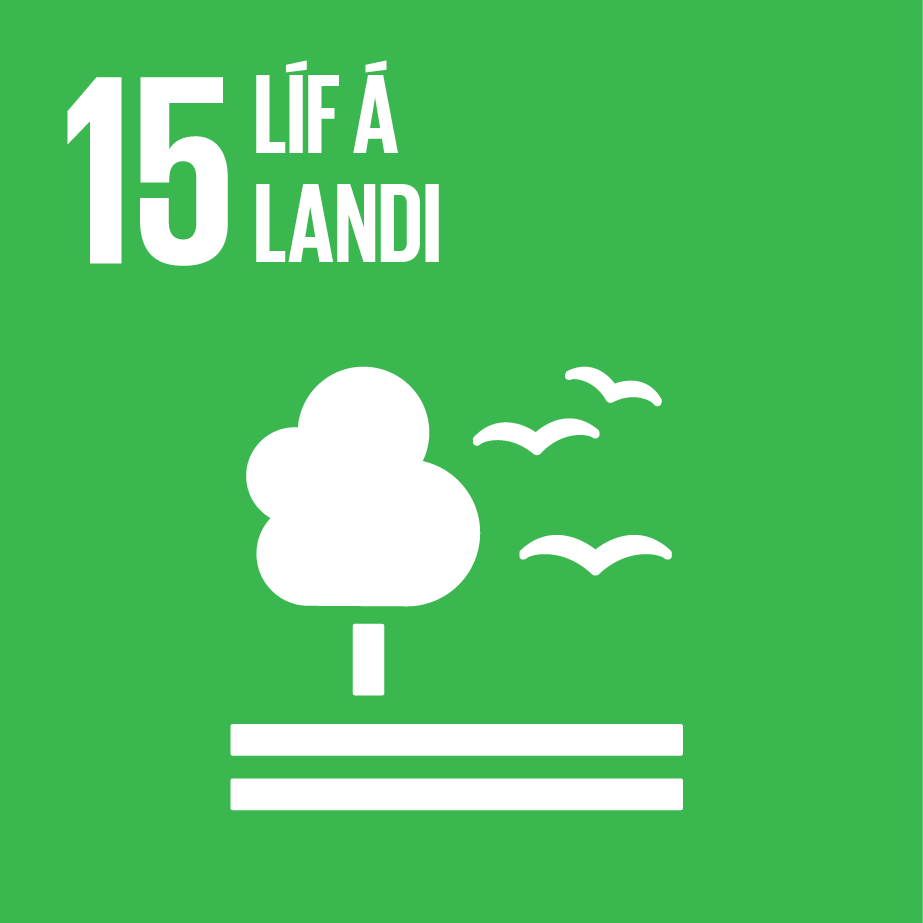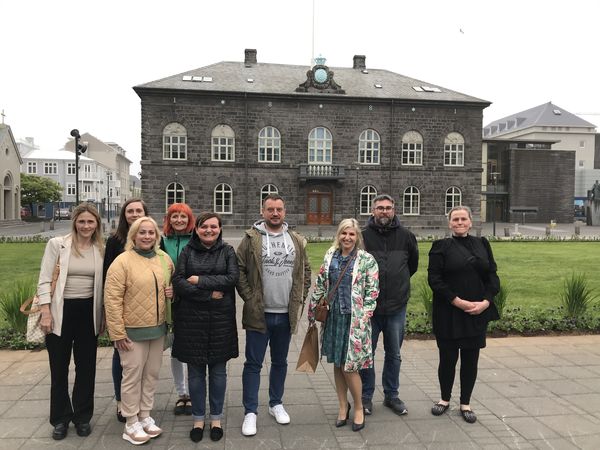 Gryfino á Austurvelli